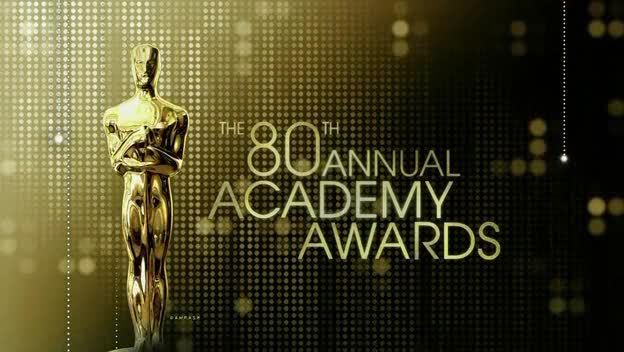 Since Oscar season is coming up, I felt that we should take a look back at the Oscars three years ago, a much different Oscar year then this or last year. Let's try to remember how we felt about the nominees and who we wanted to win and what we think of them now. I'm only going to do the first 4 out of the major 8 categories and the next 4 tomorrow.
Best Picture: No Country For Old Men won this year, sadly. It was a pretty sure thing, having won all the main precursor awards, and given that the Coen's were overdue. There Will Be Blood was buzzed about, and many now call it a masterpiece. I personally liked it, but felt it was flawed. It was too dark and offbeat for the academy, I think. Juno had a chance, given that it was the highest grossing film of the five, and was an upbeat comedy, but comedies rarely win, they probably figured the screenplay win was enough. Michael Clayton never got enough momentum to ever pull off a win, and Atonement's buzz really faded before the nominations came out, so it had no chance either.
I personally was rooting for Juno with all of my heart at the time, and was disappointed, but not surprised when it lost. I had seen it five times, and loved it when it came out. Now, I've rewatched it and found it okay, but not really oscar-worthy. I loved Michael Clayton, loved the 1str half of Atonement, was disappointed by the 2nd half. About a year or two ago, I saw No Country, I didn't really like it. It was just alright. Not that strong of a year, but perhaps I'll rewatch in the future.
Best Director: The Coen brothers won, though they're win wasn't as locked up, given Julian Schnabel was a strong compepitor as well. I need to rewatch here, plus I haven't seen Diving Bell, but I don't really want too.
Best Actor: Daniel Day-Lewis was a sure thing. George Clooney was once a major compepitor, but Day-Lewis was just on a roll. I was rooting for Depp at the time,, but now I just don't know. I still haven't seen Tommy Lee or Viggo Mortensen.
Best Actress: Here was the most exciting category for me. I was rooting for Ellen Page, I totally wanted her to win. I was so heartbroken when she didn't. My hopes were too high, I suppose.
I was right though in predicting that Julie Christie would lose. I thought the film was too little seen, and I think that might have been a factor. When I first saw it, I didn't think she was that great, but I just didn't how to judge subtle acting then, and was angry about her beating Ellen Page at all the precursors that year. I really underestimated Marion, I just thought a foreign language performance wouldn't win. When I saw her, I didn't like her, but my sister said I was being unfair, so I sort of talked myself into liking her. As for Blanchett, I actually thought she was great, but the film was terrible. I saw Linney afterwards, and I really liked her! And she's grown on me since! But as you can probably see, I really need to rewatch all of the nominees before I can defintely say who should have won.
Part 2 will come soon! But what were your thoughts this year, and what are your thoughts on this year looking back on it now?